Abbot Richard Re-elected for another 6-Year Term
On June 16, 2015, Dom Richard Purcell completed his six-year term as Abbot of Mount St Joseph Abbey. On the same day, he was re-elected Abbot of the community for another six-year term.
The Abbatial Election was presided over by Dom Celsus Kelly, Abbot of Bethlehem Abbey, Portglenone.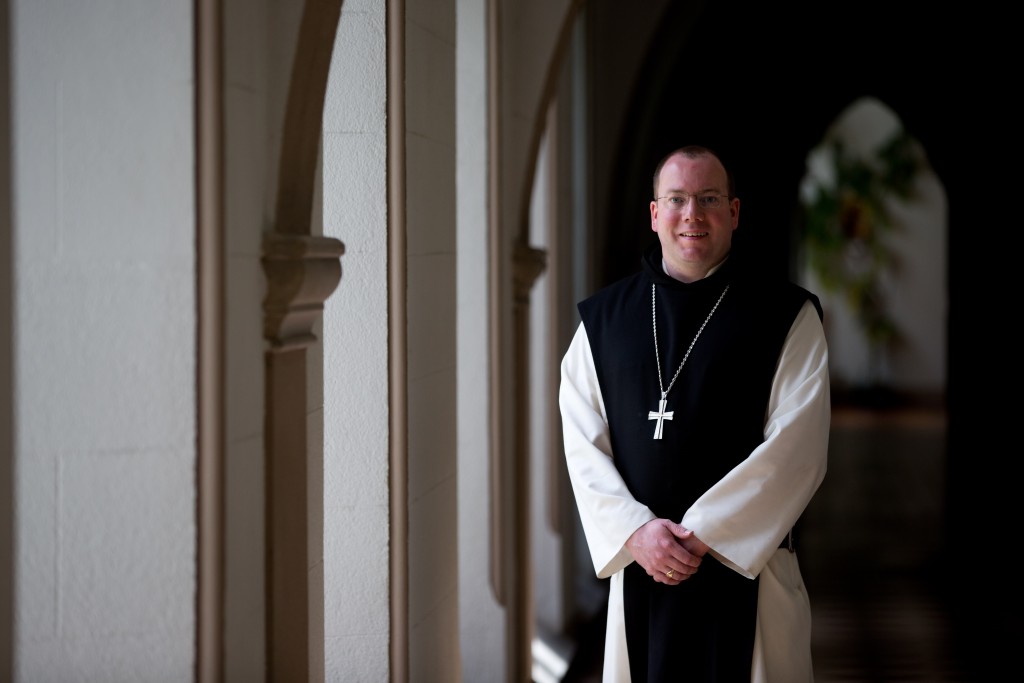 Dom Richard, a native of Dublin, entered Mount St Joseph Abbey in 1997, having previously studied Music, French and Italian at UCD. He completed Philosophy studies in Maynooth and Theology at Oxford.
At the time of his election as Abbot in 2009 Dom Richard was Prior and Bursar at Mount St Joseph. In 2014 he was appointed Pontiifcal Commissary of Mellifont Abbey by the Holy See and is also President of the Cistercian Region of the Isles, a grouping of 11 Cistercian Monasteries of both monks and nuns in Ireland, UK and Norway.