The Liturgy is the most important element in the daily life in a monastery. It consists of the Opus Dei or Liturgy of the Hour celebrated seven times a day in the Church, as well as the daily Eucharist and personal prayer.
In his rule St Benedict devoteas eleven chapters to the times and manner of celebrating the Liturgy in a monastery.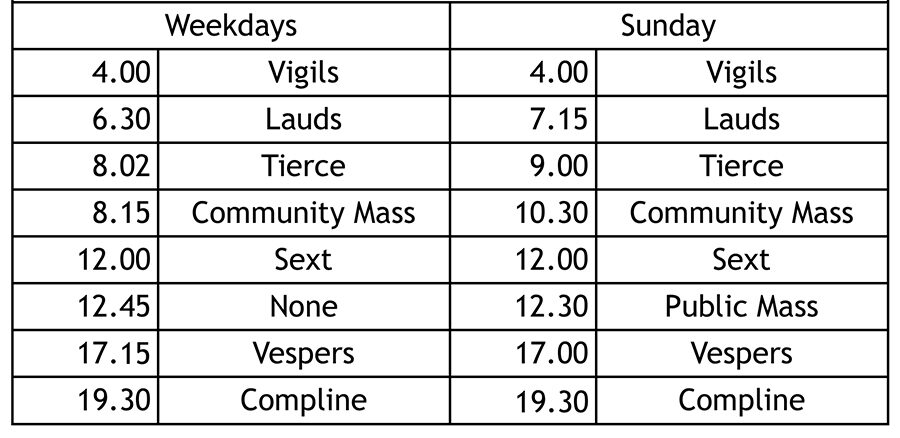 The Sacrament of Reconciliation is  available in the church on Friday, Saturday and Sunday from 2.30 to 4.00 pm.