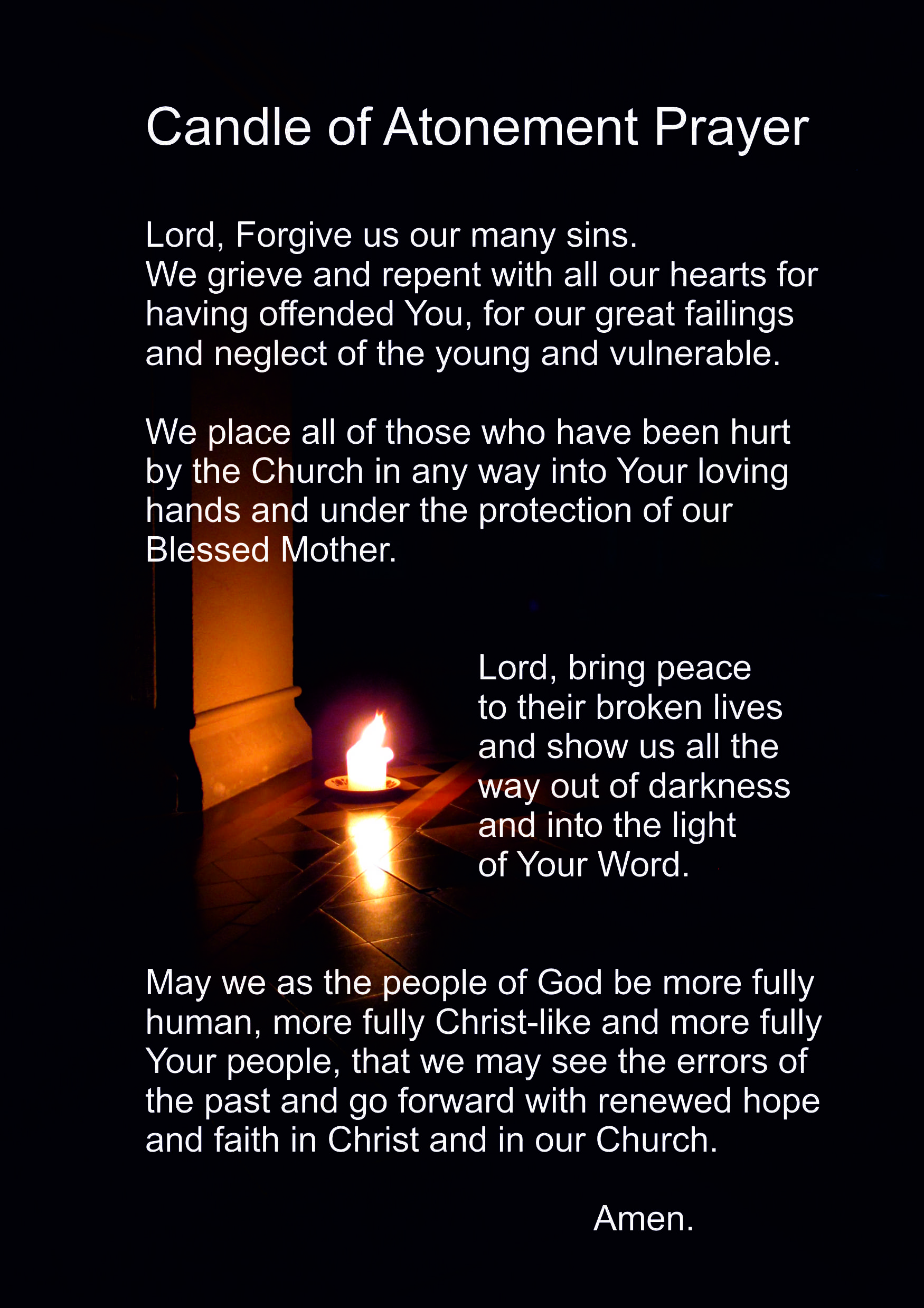 This morning, to mark the beginning of the Day for Atonement, we lit our Candle of Atonement during Mass. As Archbishop Eamon Martin puts it, "The candles are a reminder to pray for the all those who carry lifelong suffering following abuse – they symbolize repentance, light in the darkness and hope." This is an initiative by Pope Francis and was first marked in Irish dioceses and parishes in 2017.
The annual Day of Prayer for survivors and victims of sexual abuse takes place today, a week before Pope Francis' gathering in Rome with senior bishops and major religious superiors to discuss child safeguarding throughout the universal Church.
Archbishop Eamon said, "I welcome the candles of atonement initiative, and the accompanying prayer which was written by a survivor of abuse. In lighting these candles we will bring to mind our brothers and sisters, and their families, who have been left with a life-long suffering as a result of abuse, whose trust was so deeply betrayed and whose faith has been so cruelly tested within the sanctity of the Church by perpetrators of abuse… The simple prayer ritual for the dedication and lighting of the 'Candle of Atonement' in cathedrals and parishes is based on the very moving Penitential Rite composed and prayed by Pope Francis at the final Mass of the World Meeting of Families in 2018 in Phoenix Park last August when he implored the Lord's mercy for the crimes of abuse and asked for forgiveness.
Additional resources including the text for the blessing and dedication of the Candle of Atonement are available on www.catholicbishops.ie