Dedication of Studies Mass, 25th September, 2015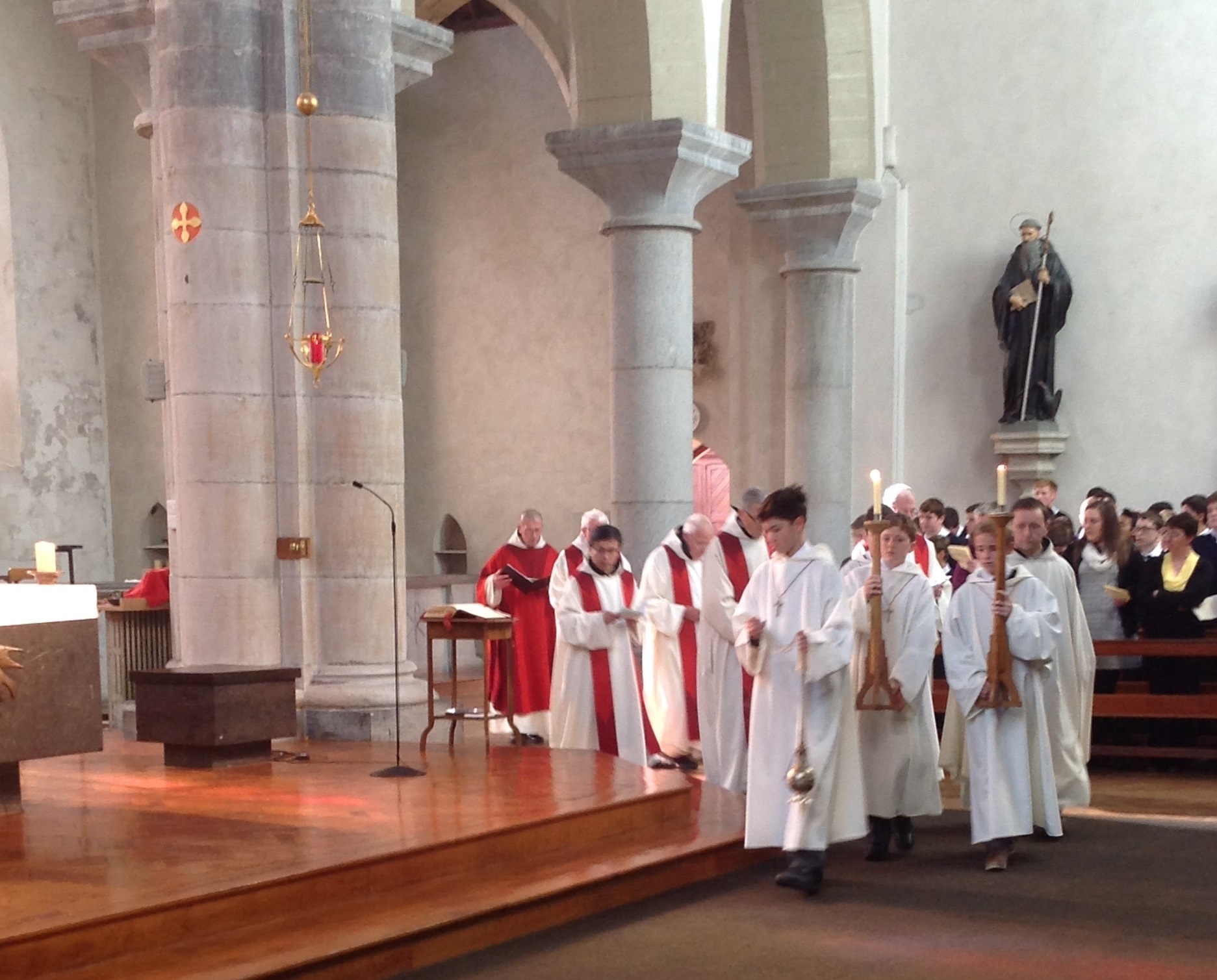 Dedication of Studies Mass, 25th September, 2015
With the new academic year begun, and students and staff settled back into the rhythm of life here, the whole College community, together with the monastic community, celebrated a Votive Mass of the Holy Spirit in the Abbey Church, asking God's blessing on the all the new year's undertakings.
During the course of the ceremony, the 5th Year students were commissioned as Lectors, to proclaim the Word of God in the College liturgies; eight 6th Year students were commissioned as Extraordinary Ministers of the Eucharist; and the newly elected Student Council received a blessing as they took up their new responsibilities.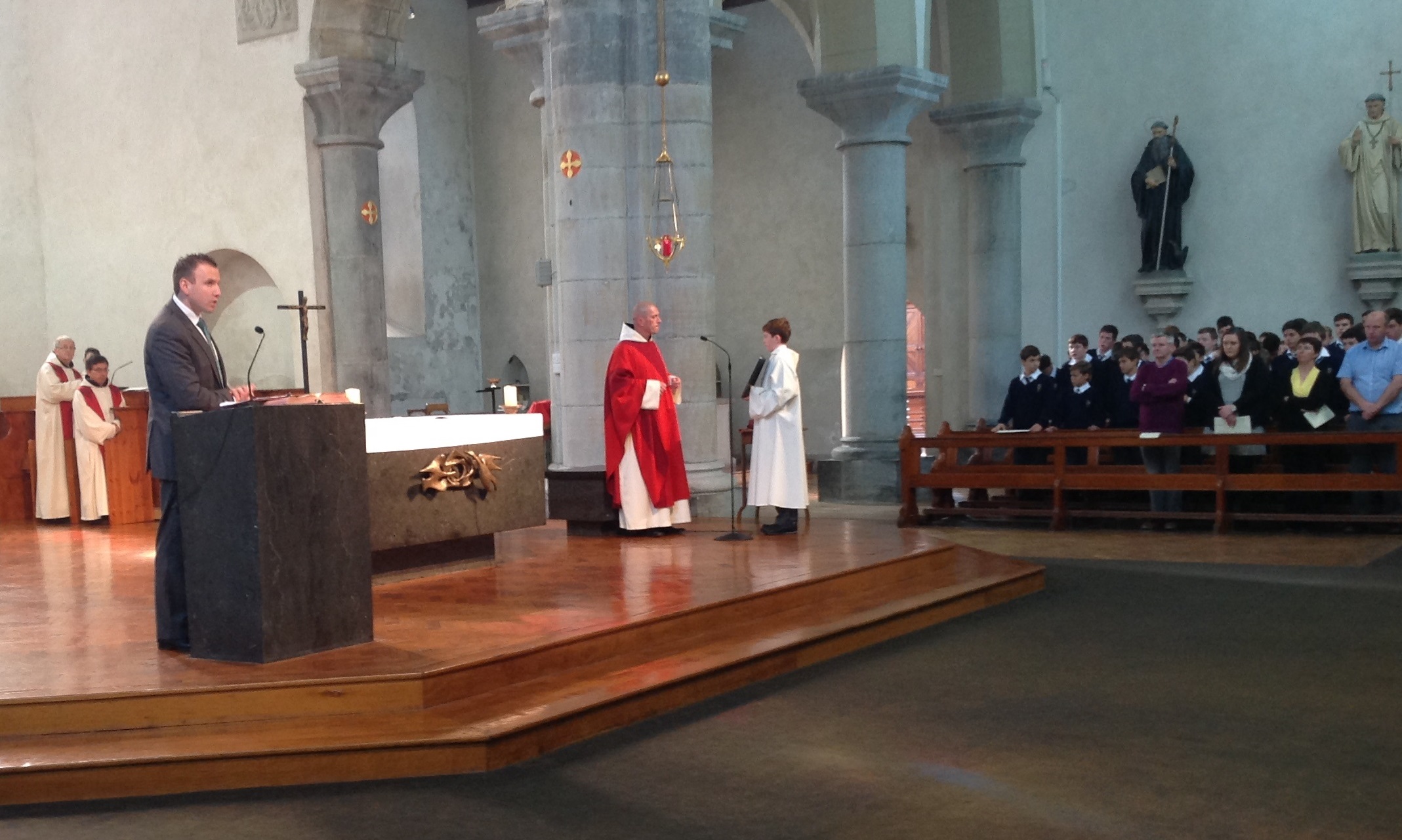 Fr Aelred, presiding, compared the uniqueness of Cistercian College, Roscrea, to the priceless Fabergé eggs, calling on the students to invest their whole selves in every detail of College life, setting prayer at the centre of class, sport, recreation, study and the common meal.
"The real life and identity of the College finds its home and its finest expression with the people who live and work here. The College exists in the community which lives and works within its precincts – you, my dear gentlemen, are Cistercian College, Roscrea. And above all the College wants to make sure that no young man who passes through here leaves untouched or unchanged; and every man who comes here has the potential to change the College for the better. Each of us is made the more rich by our experience here, and the College is enriched by your being here." (From the Dedication of Studies Mass, Homily)
The full transcript of Fr Aelred's homily may be viewed by clicking the following link. Dedication of Studies Mass, Homily