The Community of Mount Saint Joseph Abbey are delighted to announce that, on 7th April 2018, Dom Malachy Thompson was ordained to the Diaconate by Bishop Fintan Monahan, Bishop of Killaloe. The Mass of ordination took place inside our beautiful Abbey Church.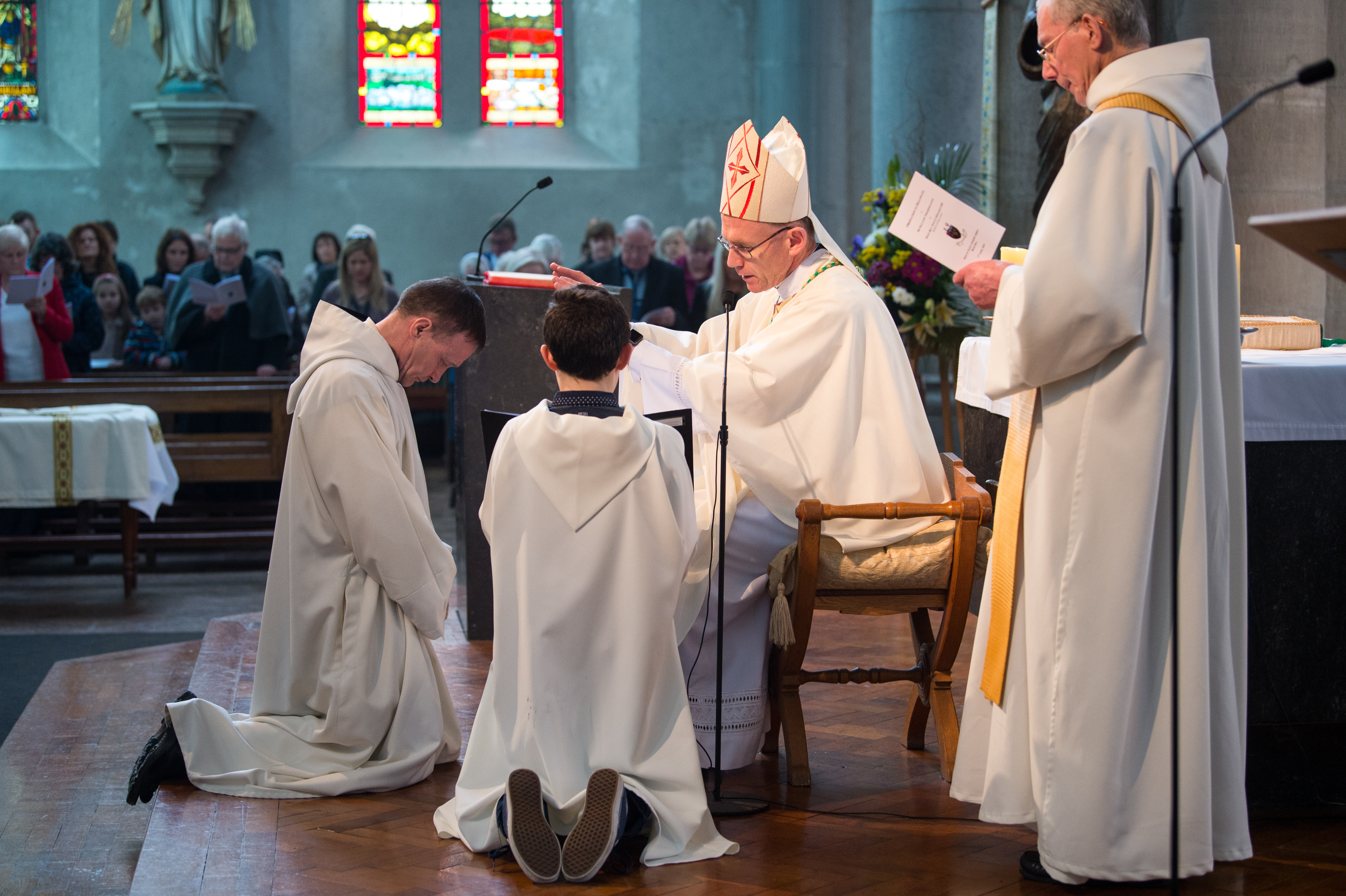 Revd Malachy and the community would like to thank Bishop Fintan for his inspiring presence and support. Bishop Fintan's homily served as a great inspiration to those present at Br Malachy's ordination last Saturday. Drawing on the Gospel of the day, the writings of St Paul, Cistercian writer Thomas Merton, and other sources, he expounded upon the role of the deacon, and the importance of doing all one can to continue serving the Church and monastic community. We also would like to thank Dom Richard Purcell, former Abbot of Mount St Joseph Abbey, and currently Abbot of the Mount Melleray community, who gave a heartfelt address before the final blessing and assisted with the uplifting music for the Mass, all of which was pointing to the season of Easter. Joining us were Malachy's parents John and Elizabeth, sister Jean and niece Leonne, accompanied by many friends, well-wishers and members of the local community. We would like to thank Roscrea's Community Choir, who supported our Mass so beautifully with their voices, and for all those who made the reception lunch – which followed in the guest house – so seamless and memorable. We are very grateful to you all for contributing to, and sharing in, our day of celebration.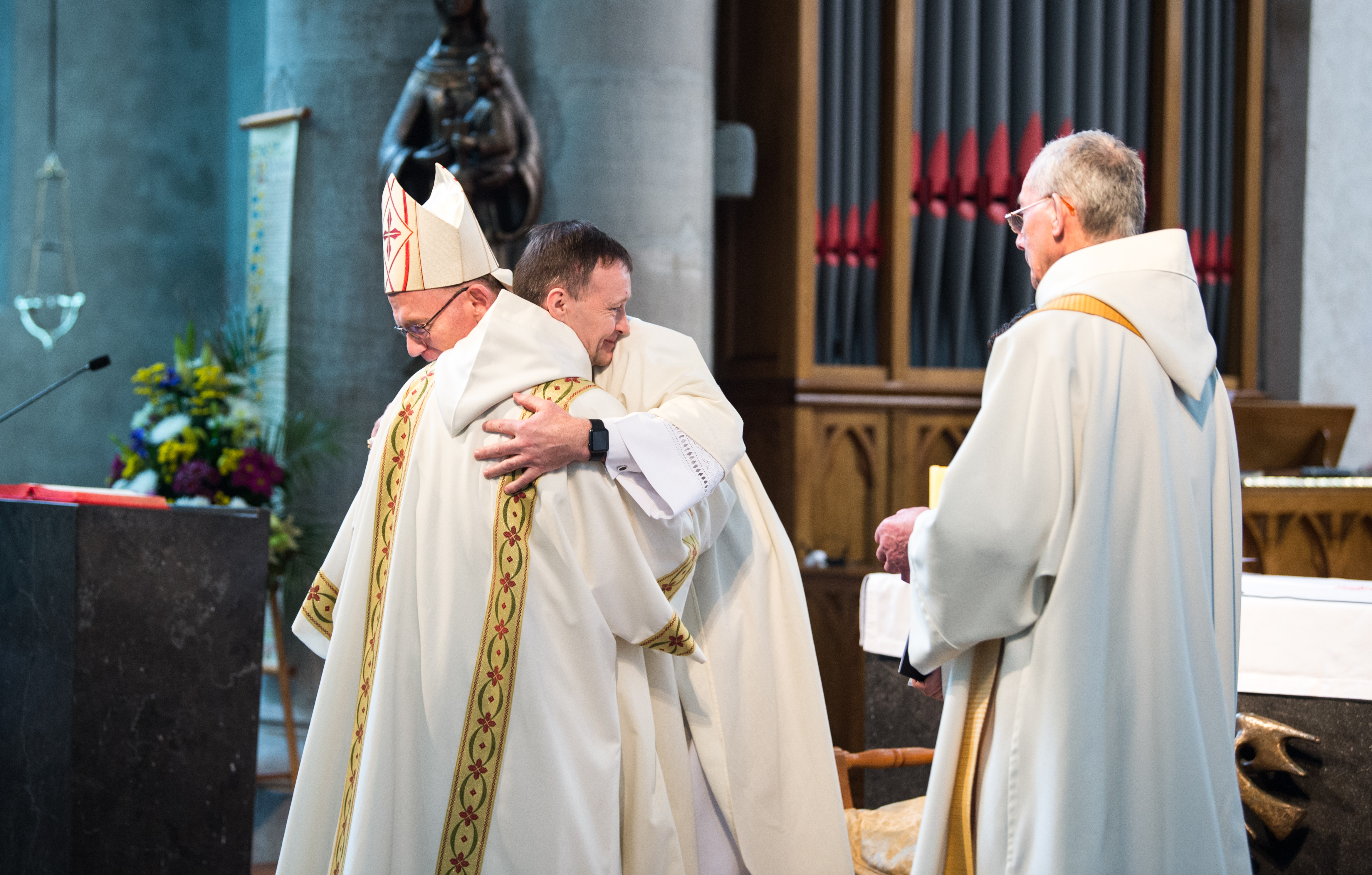 Perhaps unusually for a Cistercian Church, ours is famous for its ornate Gothic Revivalist windows, begun by Thomas Earley. During the ordination we sang the Litany of the Saints and, as we did so, these stained glass depictions of the saints of our own Order, and many besides, were lighted by the afternoon sun, streaming glorious pools of colour into the Church interior. Blessed as we are to celebrate our latest ordination in our own Cistercian monastery, which this year celebrates 140 years, may light stream into your hearts today, and may the saints of our Order fill you with Easter joy!