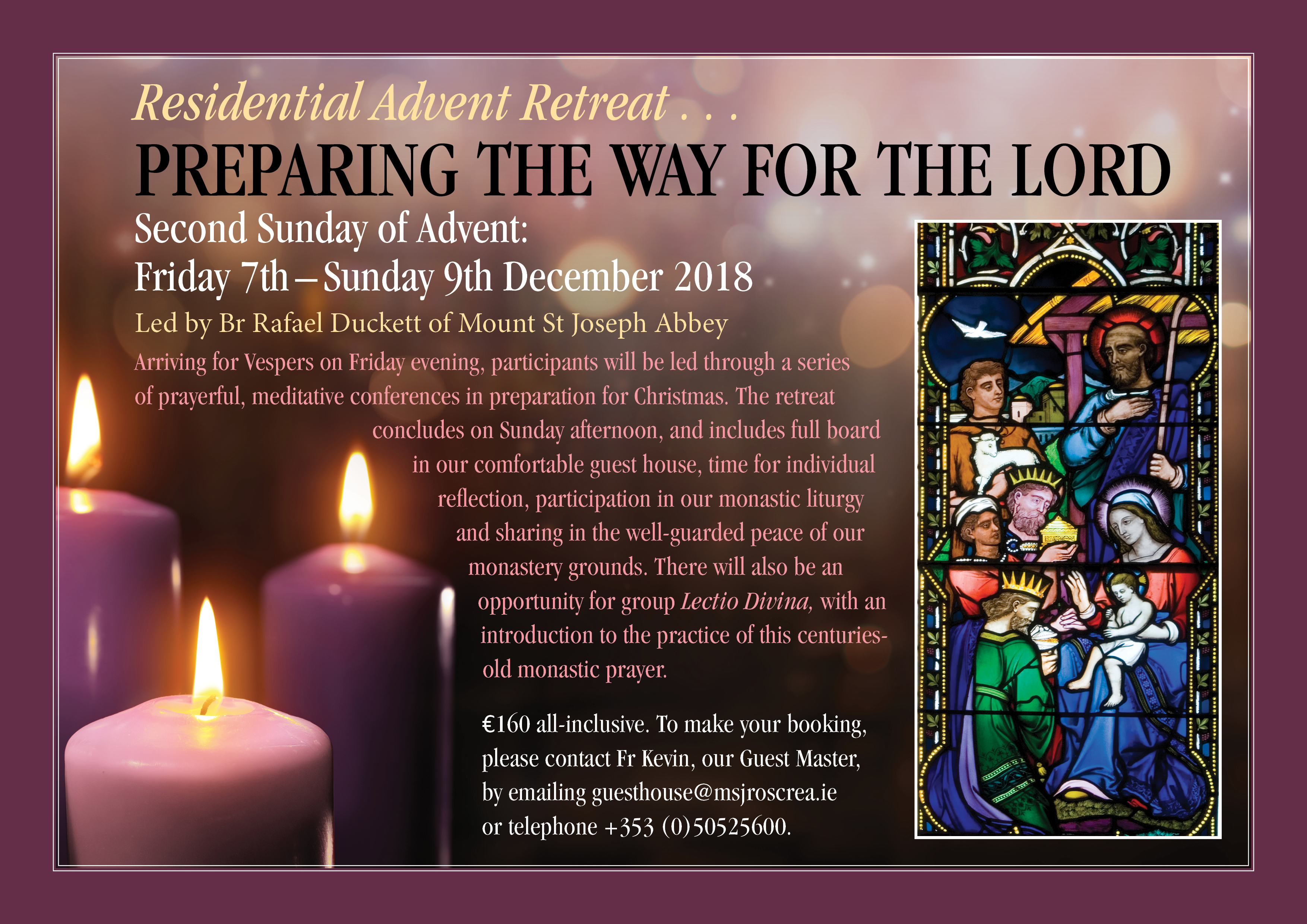 Today is the first Sunday of Advent, the start of what could easily be termed as the most beautiful time in the liturgical year. Advent is charged with an expectation for the coming of Christ – a two-fold expectation, as we use our Scriptural meditation on the birth of Christ to point us towards His second coming. Ultimately, we are waiting for the Kingdom of God.
For us, waiting for the Kingdom of God begins now. We are called to conversion, a weekly, daily, perhaps even hourly re-conversion into the ways of the Kingdom. So, what is important is now – the present moment, because it is now that we meet our loving Creator, it is now that we can become like Christ.
Christ is our way into the Kingdom, for He said: "Nobody can come to the Father except through me." It is crucial, as Christians, to work at Becoming like Him – to become Christ-like – Christians. We are known by His name. But this work is more than an act, because, through baptism, we have become part of the Body of Christ, and He lives inside us.
Much of the charity and love to which we are called is well beyond the limits we have set for ourselves. The grace of Christian life, then, is to remain passive, remain open, in our understanding of God, to listen for His voice in our life, to allow Scripture to speak to us through the silence, so that Christ can act in us, so that we may become instruments of His love.
The tool is held by the master craftsman. If this instrument is causing friction, the work cannot be as beautiful as it might have been. And we, too, are held in the incomprehensible love of God. We must allow ourselves to be stilled, to be open and attentive, and to truly 'meet' this Master Craftsman – Our Loving Lord – as He uses us for His greater glory.
We then become, as St Francis put it, 'instruments of His peace'. We become instruments that usher in the Kingdom of God. So yes, our calling is indeed to become windows into the Kingdom of God in this hurting and broken world.
For meditation, we look at that first great window into the Kingdom of God: the Incarnation. This edifice of love which came into our world for our own sanctification: it is not the kind of façade kings would appreciate, not the kind of palatial residence rulers have come to expect. Love took on the form of poverty and lowliness. Yes, from the very first moment, Christ's appearance was not what humanity expected of the Saviour of the world.
He was meek and mild, he was a fragile, defenceless child, born in the poverty of a manger.
And so, when we work to become like Him, this is where we come. We come into a place of poverty, meekness, humility. This is what it is to be like Him. So, we use today as a means of turning back to who Christ is in the Gospels, so that we may see who we can be in Him.