The book is a welcoming tour through the life of the Community and of the various monks of Mount Saint Joseph Abbey. Dom Laurence has written text to accompany an extensive selection of photos from the monastic archives, which provides a wonderful insight into the Monastery through the years.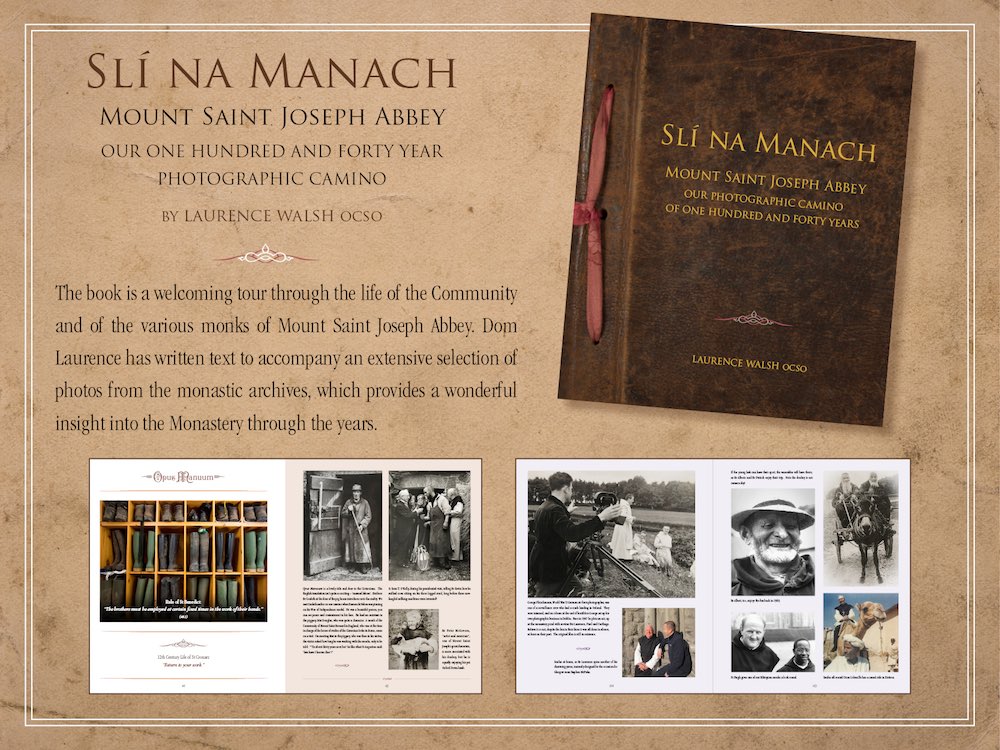 Pre-order your copy now and receive a signed copy, plus a USB stick with beautiful images of the stained glass windows at Mount Saint Joseph Abbey.
Retail price €20
Post & packaging €15
You can order your copy of Slí na Manach below via PayPal.